THE BALWYN VETERINARY SURGERY
Consultations and Health Checks
Speak with one of our vets today about your pet's health!
Consultations and Health Checks
Speak with one of our vets today about your pet's health!
Consultations are generally made by appointment.
Consultation Hours
Mon-Fri 8:30am to 6pm
Sat: 8:30am to 3pm
Sun: Closed
Public Holidays: Closed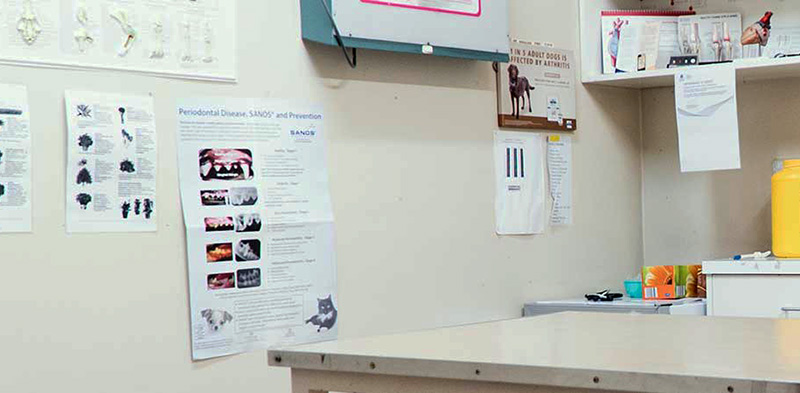 In an emergency, please just come straight down to the clinic and we will assess your pet immediately.
Consultations are generally 15minutes long, although in some cases we will have longer consultation times, to allow us to cover all aspects of examination that are required.
Further investigations may be required, and the vet will assess this at the time of consultation and advise whether to admit the animal to hospital for the day or make a revisit appointment with you.
We try very hard, not to keep you waiting, but we also ask for your understanding, that emergencies do occur, and you will be notified if there are significant waiting times.
On average, our pets age 5-to-7 times faster than we do! Due to this rapid aging, major health changes can occur in a relatively short timeframe. Routine health checks are key to ensuring your pet lives a long, happy, healthy life!
During a routine health check your vet will perform a thorough physical examination of your pet. These examinations help us to identify the early warning signs of developing disease, and allow us the opportunity to prevent or manage health problems before they develop further. Your vet will also ask a series of questions in an effort to identify the early signs of common old age diseases such as kidney insufficiency and diabetes (e.g. an increase in thirst and urination).
Routine health checks also afford you the opportunity to ask any other questions you may have regarding nutrition, weight management or simply what to expect as your pet ages.
In younger animals (<7) we commonly advocate annual health checks. In older animals (7+) we advocate 6 monthly health checks in order to catch developing disease as early as possible.
Book a Consultation
Contact us today to book a consultation with one of our friendly veterinarians at (03) 9817 4561
Opening Hours
Monday: 8:30am - 6pm
Tuesday: 8:30am - 1pm / 3pm - 6pm
Wednesday: 8am - 6pm
Thursday: 8:30am - 6pm
Friday: 8:30am - 6pm
Saturday: 8:30am - 3pm
Sunday & Public Holidays: Closed