THE BALWYN VETERINARY SURGERY
About Us
THE BALWYN VETERINARY SURGERY
About Us
6 Reasons for Choosing Us
We Care
We truly care about your pet's well-being and take everything seriously.
Experienced
Over a decade of experience in the Veterinary field, we are trusted by all our customers.
Wide Range of Services
We offer a wide range of services to cover all your needs in one place for your pet.
We're Local
We are local and we are here to help. Easily accessible and approachable location.
Friendly Environment
We provide a friendly and relaxed environment for you and your pet.
We Love Pets Too
We are also pet lovers, so we know exactly how to look after them.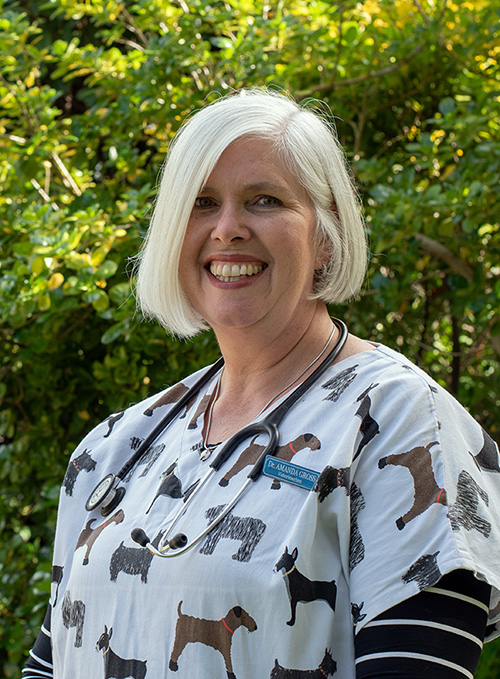 Dr. Amanda Gross (BVSc)
Practice Owner / Veterinary Surgeon
Amanda moved to Balwyn Veterinary Surgery in 2000 to work alongside Dr. Hugh Wirth.  After Hugh retired in 2006, Amanda purchased the practice and became the owner.
Read more...
After being in the retail sector since school, Amanda returned to study to pursue a career in Veterinary Science as a mature age student. She graduated from Melbourne University in 1996 and began practicing in South Caulfield where she worked with small animals for 2 years.
From there, she moved back to The University of Melbourne Veterinary Clinical Centre in Werribee where for another 2 years, she fine tuned her veterinary skills, tutored and mentored students.
In 2000, Amanda started at The Balwyn Veterinary Surgery with Dr Hugh Wirth and continued to work along side him, becoming a partner in 2004. After his retirement in 2006, Amanda and Dr Antony Gross took over the practise, where Amanda worked part-time whilst raising her 3 children.
From 2016, Amanda is the sole proprietor of the practise and will continue to offer her loyal clients and their pets the very best of care, along with her team of friendly, dedicated staff, to ensure their beloved pets remain happy and healthy for a very long time.
Amanda is local to the area and lives with her 3 children, 2 dogs and 2 cats.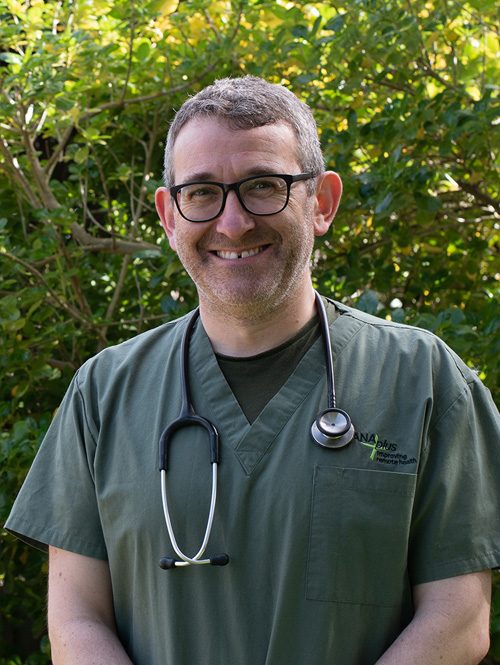 Dr. Antony Gross
Practice Owner / Veterinary Surgeon
Antony completed his Veterinary Science degree in 1996. For over 20 years Antony worked at The Diamond Creek Veterinary Hospital until he decided to slow down the fast pace of veterinary life, and sell the practice. 
Read more...
Antony now jointly owns the Balwyn clinic with Amanda, and works mainly behind the scenes doing surgery and running the business. His interests include surgery, but out of work you can find him enjoying books and classical music. He has a particular interest in antique atlases.
Alicia
Practice Manager / Head Veterinary Nurse
Alicia has been in the animal industry for over 17 years, and has been a veterinary nurse since 2008 – Having only taken a short break to have her two beautiful daughters, who everyday, continue to amaze her.
Read more...
Alicia has always had a passion for animals since she was very young, and always wanted to pursue a career in the veterinary field. She has a special interest in animal behaviour and in her (rare) free time she enjoys horse riding and spending time with her family.
As well as her human family, her animal family consists of a very large Bullmastiff called Missy, a young Havanese called Penny, and a gorgeous fluffy cat called Harry.
Dr. Sanchi Aggarwal
Veterinarian
Sanchi graduated from the University of Melbourne with a Doctor of Veterinary Medicine in 2014. She worked in a busy small animal clinic before setting off to London in 2017, where she spent one year working and travelling. Shortly after her return Sanchi joined our team at Balwyn in early 2018.
Read more...
Sanchi has a 3 year old exuberant Groodle and knows all too well that animals can become part of the family.
Sanchi is pleased to be servicing the local Boroondara community and aims to provide the best care for your pet within your means.
Dr. 

Darcy Marshall
Veterinarian
Darcy grew up in Melbourne and decided to pursue a career that combined both her love for animals and science by becoming a veterinarian. She graduated from the University of Melbourne in 2016 with a Doctor of Veterinary Medicine.
Read more...
She began her veterinary career working in a small animal clinic in the Northern suburbs before taking time off to travel. It was during this time she also had the opportunity to use her veterinary skills while volunteering with animal welfare projects in South America.
Darcy owns a lovable and energetic chocolate Labrador called Humphrey and loves taking him for long walks around the Yarra River.
Darcy started working at Balwyn Veterinary Surgery in 2019 and looks forward to meeting your pets at the clinic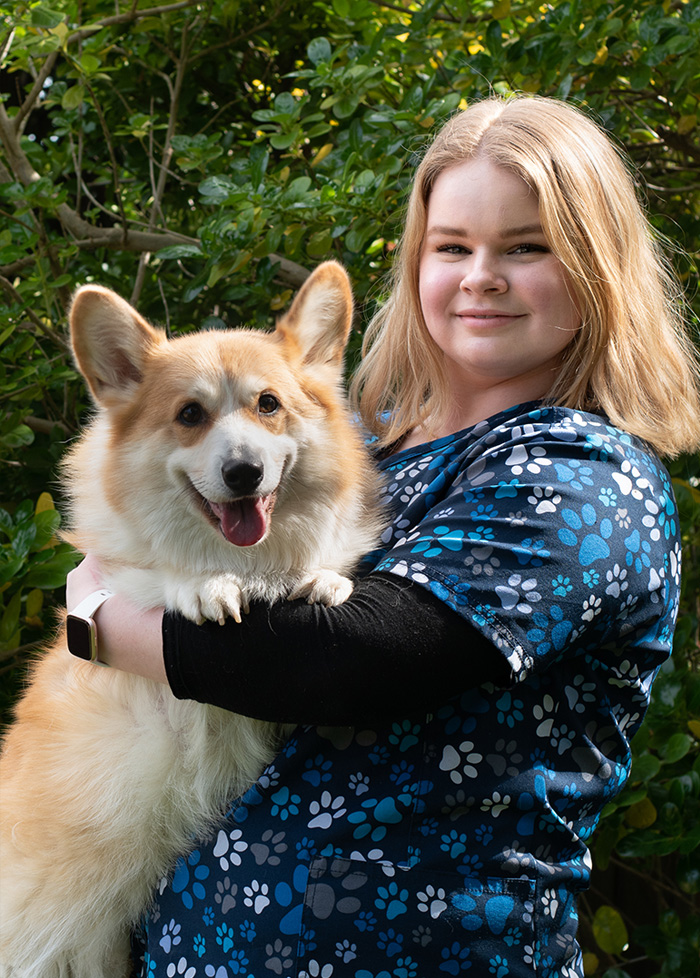 Jess
Veterinary Nurse
Jess has always had an interest in animals and began nursing in 2016, becoming fully qualified in 2018.
Read more...
Jess has a particular interest in exploratory techniques such as radiology and ultra sonography. Jess also has a love for and a large interest in surgeries and surgical nursing. She takes pride in her anaesthetics, patient care and recovery.
Jess loves to have a chat with clients while providing advice for them and their pets. She is a bubbly, happy nurse who is always happy to lend a hand.
Jess spends her time outside the clinic playing tennis, baking, and painting colourful pet portraits.
Jess currently lives at home residing with her discus fish Penelope, domestic short hair Pam and her Pembroke Welsh Corgie Freddie.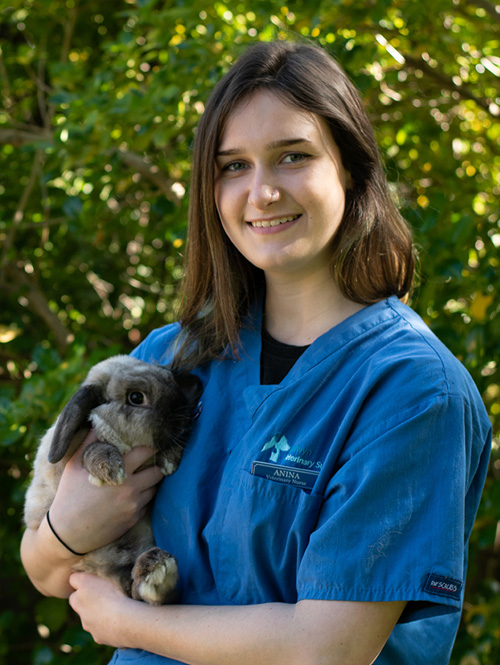 Anina
Veterinary Nurse
Anina is currently completing her Certificate 4 in Veterinary Nursing.
Read more...
Anina grew up with cats and still has a love for them, however in recent years her life has willingly been taken over by bunnies. She currently has two lop eared rabbits, and has fostered many rescue bunnies.
Anina spends her spare time working at her local rabbit and guinea pig shelter, caring for and fostering rescue rabbits.
Paris
Veterinary Nurse
Paris has been a veterinary nurse since 2017. 
Read more...
Paris lives with her partner, older brother and her Kelpie Cross Rottweiler, who is a large ball of energy.
Paris enjoys spending time with her family, friends and pets, going on road trips, music and horse riding.
Paris has always had a natural love for animals and always wanted to pursue a career with them, so she began nursing and has never looked back!
Kath
Veterinary Nurse
Kath began her career in the animal industry at a young age by dog walking and pet sitting for her friends and family's pets.
Read more...
She graduated with a Certificate II in Animal Studies in 2018 and shortly after began studying Certificate IV Vet Nursing through Box Hill Institute in 2019.
Kath is currently owned by her cat, Clio, but one day hopes to expand her "fur family" to include a variety of animals. She enjoys learning and teaching and hopes to develop her skills in the animal industry and apply her Bachelor of Arts (Media & Communications)/Teaching degrees to teach future students of nursing, raise awareness for the joy of animal adoption and continue with her pet minding/sitting and dog walking business
Holly
Veterinary Nurse
Pets have always been a part of the family unit, encouraging a passion for animal care from a young age. As a teenager, Holly began working as a kennel hand in a small animal clinic.
Read more...
Prior to moving to Australia to continue her studies, Holly worked as an equine welfare nurse in the UK. Holly graduated in 2018 with her Certificate 4 in Veterinary Nursing. Holly joined our team at Balwyn at the end of 2019 after a short time nursing horses.
Holly lives at home with her husband and Lola, a Jack Russell Terrier with a big personality who enjoys long walks and lots of playtime.
Holly spends her spare time helping with the family business, and enjoys being surrounded by her family and friends.
Opening Hours
Monday to Friday: 8am-7pm
Saturday: 8am-3pm
Sunday: closed