THE BALWYN VETERINARY SURGERY
About Us
6 Reasons for Choosing Us
We Care
We truly care about your pet's well-being and take everything seriously.
Experienced
Over a decade of experience in the Veterinary field, we are trusted by all our customers.
Wide Range of Services
We offer a wide range of services to cover all your needs in one place for your pet.
We're Local
We are local and we are here to help. Easily accessible and approachable location.
Friendly Environment
We provide a friendly and relaxed environment for you and your pet.
We Love Pets Too
We are also pet lovers, so we know exactly how to look after them.
Dr Lan Tran
Veterinarian
BVSc (Hons)
Graduate Diploma of Veterinary Clinical Studies
MANZCVS (Small Animal Medicine & Surgery)
Read more...
Lan graduated from the University of Sydney in 1996. After working in Canberra for 2 years, Lan completed a surgical internship at a specialist centre, a Graduate Diploma in Veterinary Clinical Studies, and a residency in small animal medicine at Sydney University. She also has memberships in small animal surgery and medicine from ANZCVS. Lan was a head veterinarian of a small animal veterinary hospital in Sydney, before relocating home to Melbourne.
Lan's areas of interest are endocrine (hormone dysfunction), neurology, soft tissue surgery and preventative medicine.
Lan is passionate about providing first-class veterinary care for her patients and their owners. The most exciting part of coming to work for her is that there are never two days that are the same. Every day is different, with different patients with different predicaments and meeting different people. Her patients forgive her as long as there is a reward at the end, and she loves that they never complain about being hugged and cheers her up on the busiest and most stressful day.
Lan finds the most rewarding part of being a Vet is to be able to relieve an animal from pain or to see a formerly too-sick-to-eat dog hungrily eating a bowl of food, or to see a cat with a of life-threatening urinary obstruction can now urinate with ease.
Lan believes she has The Best Job in the World!!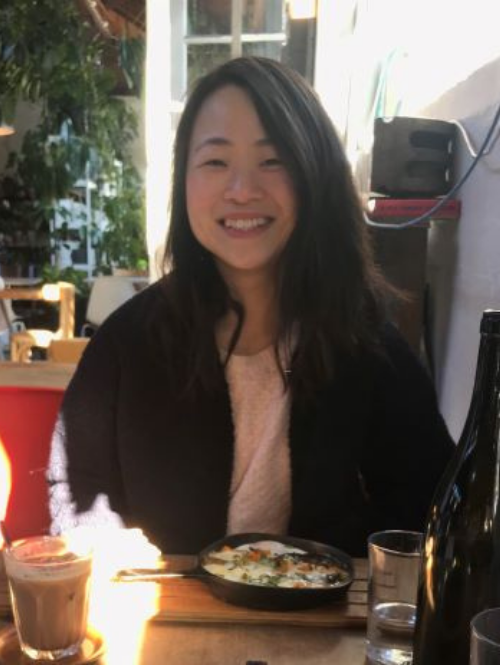 Dr Michelle Chin
Veterinarian
Read more...
Professional Interests: Internal medicine, Soft tissue surgery, Emergency medicine
Date commenced: I have been a vet since June 2012 from University of Edinburgh
Pet Family: Tako the cat
The reason I love being a vet: I love animals and being able to help them get better when they are ill is very rewarding.
What is the best part of your job? I enjoy the challenge and there is always something to learn. Plus, I get to work with animals and a great team!
Rachael Ryan
Veterinarian
Certificate IV in Veterinary Nursing
Diploma in Surgical Nursing
Read more...
Rachael joined our team as our Practice Manager in 2020. She is a qualified Veterinary Nurse with qualifications in Certificate IV in Veterinary Nursing and Diploma in Surgical Nursing. Rachael loves a job that is always changing in an industry that is constantly developing. She enjoys being able to educate and assist pet owners with learning and creating a connection with their fur babies.
Rachael has a special interest in surgical cases. She recalls a case where an injured dog was brought through the clinic after being hit by a car and suffered serious spinal damage, fractured left and pelvis. Through a series of surgeries, Rachael supported our veterinary surgical team to repair his pelvis and leg, however, the spinal cord damage was too severe and he wasn't able to utilise his back legs again. However….the team fitted him with a cart at the back end so he could then move around on his own! Rachael found this case the most satisfying one that she had treated.
Rachael lives with her two feline fur babies, Milo and Charlee.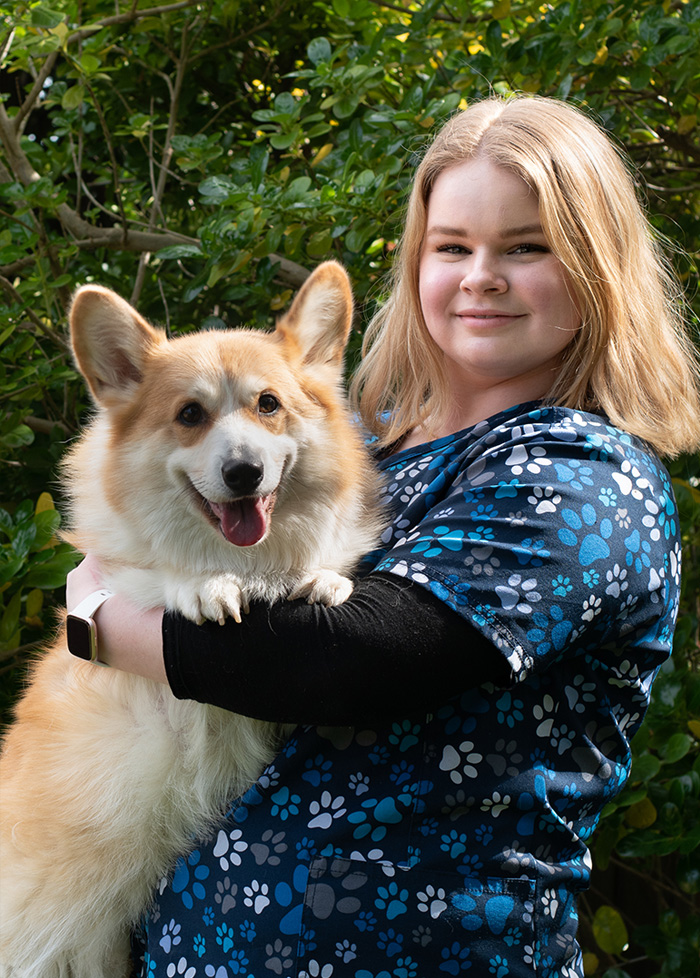 Jess
Head Veterinary Nurse
Jess has always had an interest in animals and began nursing in 2016, becoming fully qualified in 2018.
Read more...
Jess has a particular interest in exploratory techniques such as radiology and ultra sonography. Jess also has a love for and a large interest in surgeries and surgical nursing. She takes pride in her anaesthetics, patient care and recovery.
Jess loves to have a chat with clients while providing advice for them and their pets. She is a bubbly, happy nurse who is always happy to lend a hand.
Jess spends her time outside the clinic playing tennis, baking, and painting colourful pet portraits.
Jess currently lives at home with her Corgi Freddie and her Dachshund Marvin.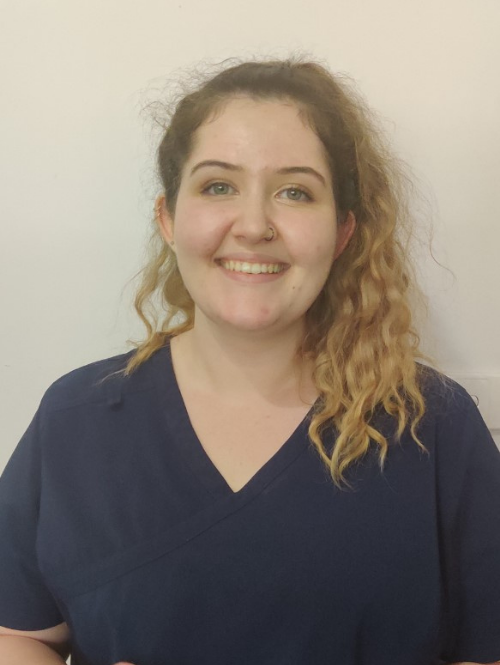 Kathryn
Veterinary Nurse
Kathryn has a love for animals and in particular animal behaviour. She runs the puppy pre-school and adores every minute of it.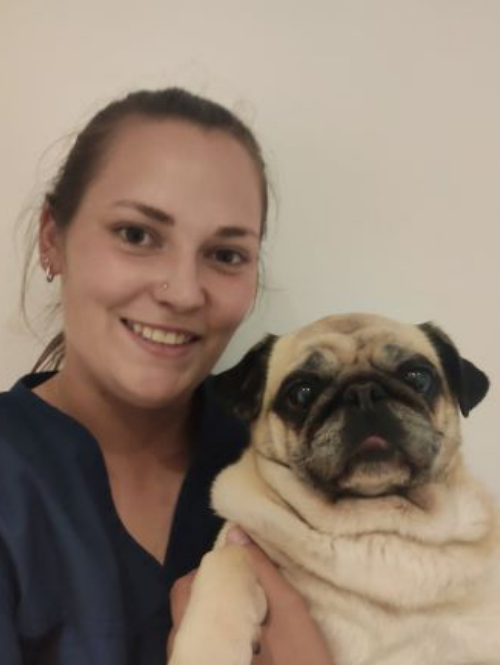 Kiarah
Veterinary Nurse
Cert 2 Animal Studies
Cert 4 Vet Nursing
Read more...
Although I am fresh to the team, they welcomed me with open arms and have been so supportive. It is easy to see they have a passion for working with animals as I do, and really care for the wellbeing of their patients. I am very grateful to be a part of this close-knit team! I have a keen interest in medical nursing, diagnostics and oral hygiene procedures.
Apart from seeing my furry patient's faces, what excites me is the opportunity to learn something new or improve my skills each day, whether it be placing a catheter or bettering my parasitic prevention knowledge.
At home, I spend my time with Pikachu my 11.5yo Pug.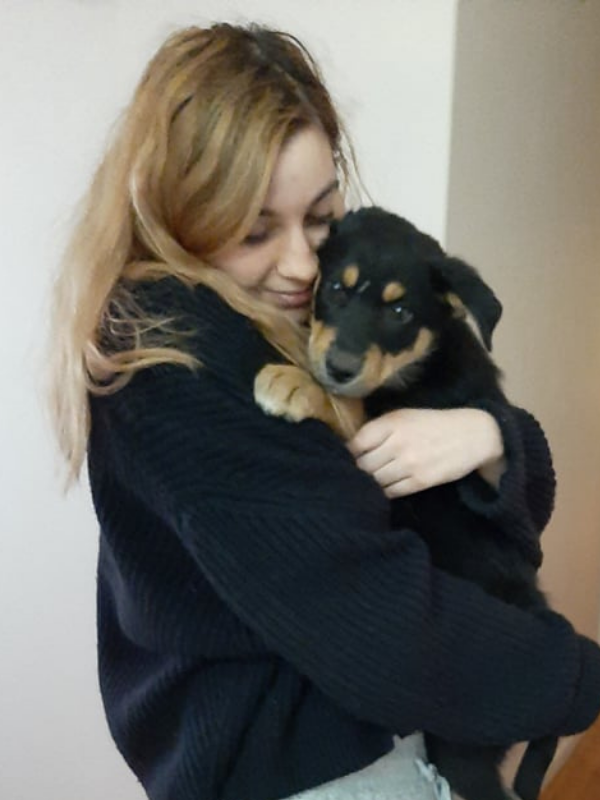 Read more...
Professional Interests: Animal welfare, caring for all types of animals, animal adoption. 
Date commenced: May 2021
Pet Family:
Lana (Rottweiler, 7 years old)
Cooper (Alaskan Malamute, 6 years old)
Bonkers aka Bonnie (DSH 5 years old)
Calliope aka Clyde (DSH 4 years old)
The reason I love working at Balwyn Veterinary Surgery:
The reason I love working at Balwyn Veterinary Surgery is getting to work with, be around and learn from the amazing team at Balwyn Veterinary Surgery. I also love meeting new patients/clients and seeing existing patients/clients.
What is the best part of your job?
The best part of my job is seeing how much joy and love animals bring to people's lives, it's pretty incredible to watch.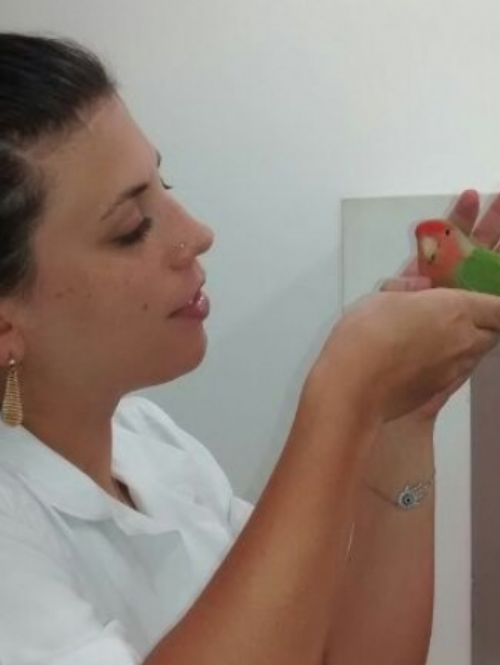 Clara
Veterinary Nurse
Anesthesiology
Exotic pets medicine
Read more...
Professional Interests: General clinical care and intensive care.
Pet Family: I have three children:
Madalena my dog, Genaro my cockatiel and Pepino my little parrot .
The reason I love being a vet/nurse: My profession is my hobby because I really love what I do. I'm from Brazil and it's hard to stay so far away from my family and friends, but when I am with the team I feel like I'm together with my family in my country.
What makes you excited about coming to work each day?
I am completely in love with animals and the veterinary world, I love being close and caring for them, from tiny to big pets.
Opening Hours
Monday to Friday: 8am-7pm
Saturday: 8am-3pm
Sunday & Public Holidays: Closed